INTERVIEW: U2 on Who 'You're The Best Thing About Me' Was Written For
U2's brand new full-length album Songs of Experience (their 14th studio album and followup to 2014's Songs of Innocence), is set to be released on December 1st. As an introduction to this new collection of music (which consists of 13 new songs), the band gave their fans the LP's lead single back in September, "You're The Best Thing About Me."
"You're The Best Thing About Me" was written by U2, produced by Jacknife Lee, Steve Lillywhite, and Ryan Tedder, and is for Bono's wife of 35 years, Ali. Bono tells iHeartRadio, "'You're the Best Thing About Me' is about the best thing about me, which is definitely, unarguably my missus, my partner, Ali. I started to go out with her the same week I joined U2. I was 16 years old. And there's a part of me still 16 when she's around. Unfortunately, there's another part of me that needs to grow up, and that's kind of what the song's about."
Bono adds of the song, "I'm always a little suspicious of love songs without a twist, because I've never met a great relationship that didn't have a turn in the road, or some kind of twist in it. I've never been more in love than I am now, but I would never want to do my missus the disservice of a sentimental love song. She would not like that at all. I want to make her laugh. I want to make her cry. In 'You're the Best Thing About Me,' I think I do a little bit of both."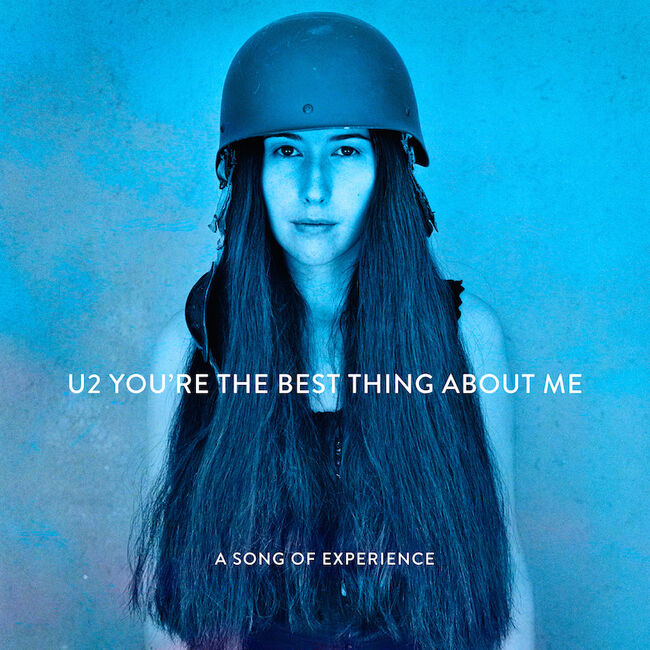 "You're The Best Thing About Me" is Songs of Experience's first official single, and U2's Adam Clayton said of the decision to declare this song with this title:
"We chose the song 'You're The Best Thing About Me' as the first track from the album, because really, there's nothing like it on the album. It's very much a song that Bono wrote for his wife, Ali, and it's kind of a joyful song. I guess, in another lifetime you'd call it a pop song. And it's what we wanted to get people's attention with. We wanted to get on the radio with it. And that seems to have been what's happened. People really like this song, so that was why we went with it as the lead track."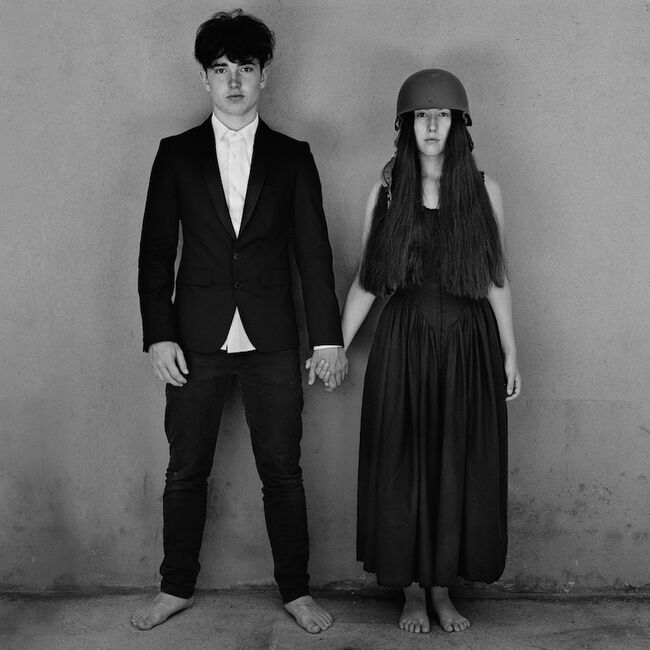 The single art for "You're The Best Thing About Me" is shot of The Edge's daughter Sian, who is wearing an army helmet. Sian is also featured on the recently-shared cover of Songs of Experience, along with Bono's son Eli. Adam tells us of choosing Sian for their single art, as well as Eli on the album art:
"On the cover of 'You're the Best Thing About Me' is a picture of Edge's daughter, Sian. And she's such a beautiful girl, but something happened when she put on that American Army helmet. Suddenly, there was a kind of foreboding to the image. But yet, her innocence and enthusiasm still shines through. And that image that we use on 'You're The Best Thing About Me' is part of a compilation image because in fact, on the album artwork, there's a picture of her and Bono's son Eli as these sort of people of the future with their lives ahead of them, and on the road if you like, to experience. There's something wonderful when you see someone, a young person with that innocence and you know that life is gonna change them, and they'll never get that back. But hopefully, life will be kind to them."
Watch U2's official "You're The Best Thing About Me" music video below.