Lenny Dysktra Spent Father's Day Dumpster-Diving For Dentures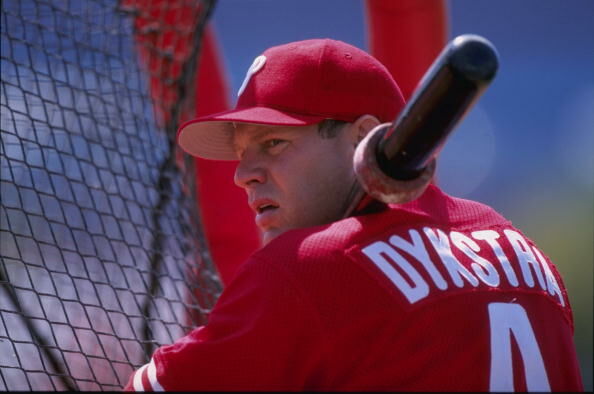 Former MLB playerLenny Dykstrahas a long history ofodd behaviorandrun-ins with the law, but even by his standards, what happened to him this weekend may have been his weirdest story yet.
Because rather than spending the Father's Day weekend with his boys Cutter and Luke, he spent it with his buddy Mike.
Well, actually, he was at a place called Jersey Mike's. Diving in his dumpster looking for his teeth.
Yeah, just when you thought the man they called "Nails" couldn't get any stranger, we come to find out he spent the weekend dumpster diving for a set of specially made dentures he mistakenly left in a napkin at a Jersey Mike's sub shop near his Linden, New Jersey, home.
After finishing his sub and leaving the restaurant, he went back to find the staff had thrown the napkins and Dykstra's dentures in the trash.
SO why not just get a new set of teeth?
Because these, according to Dykstra,are valued at $80,000!
Wow. Pretty sure for a tenth of that you could pay someone for a year to chew your food for you.
Anyways, in typical crazy fashion, Dykstra eventweeted a video of himself standing in front of the dumpster looking for them.
Great news though, a toothily grinning Dykstra posted follow up video Sunday afternoon sayinghis dentures were finally recoveredby his friend, a tag-team wrestler who goes by the name Sprinkles the Clown.
And that may be the only thing that makes sense in this entire story.
Source:USA Today

Mountain Man Jay
Want to know more about Mountain Man Jay? Get their official bio, social pages & articles on 95.5 The Mountain!
Read more