Vanna White has some competition! Helen Mirren sent the internet into hysterics when she suddenly appeared onstage during host Jimmy Kimmel's opening monologue at the 90th annual Academy Awards on Sunday, March 4.
The meme-worthy moment happened after Kimmel encouraged nominees to give passionate, but short speeches at the awards show. He joked that whoever gave the shortest acceptance speech would also go home with a $17,999 jet ski which legendary actress Helen Mirren modeled onstage.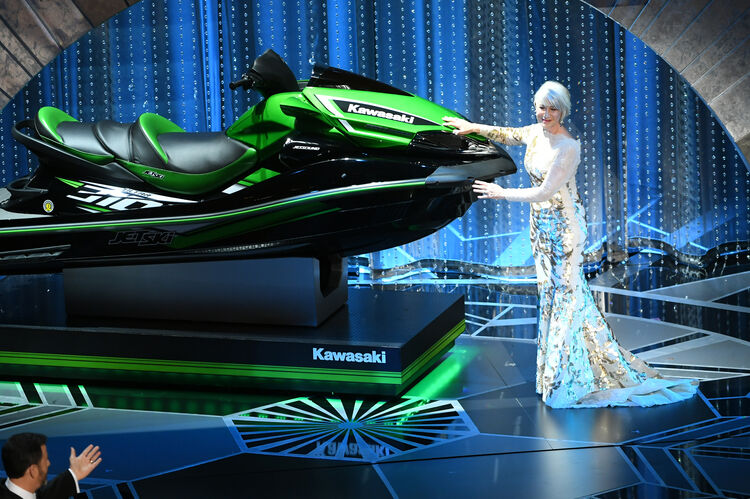 "This is not a joke. I will be timing you. I have a stopwatch," Kimmel said. "The moment you are handed that Oscar, the clock will start ticking. So get up here, grab it, and go."
"Phantom Thread" costume designer Mark Bridges pretty much had the best time of anyone at the Academy Awards -- he won an Oscar and a Jet Ski in the same night. Kimmel timed his acceptance speech at 30 seconds.
Mirren, who was also spotted on the red carpet taking a shot of tequila, joked that Kimmel wasn't included in the prize.
Jordan Peele, who took home the award for Best Original Screenplay for Get Out, joked during his acceptance speech that the applause was "going to mess up my jet ski."
Watch the LOL moment above