Neil Young Announces Crazy Horse Reunion, Says There Will Be No Rehearsal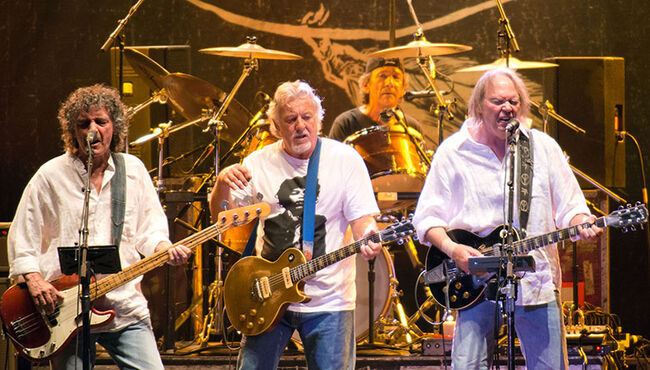 Neil Young has announced that he will reunite with Crazy Horse for the first time in four years May 1 - 2.
Curiously, Young also assured fans in the statement via his website that the collective will not be rehearsing prior to the shows.
"Fresno. May 1 and 2. First time in a long time, live on stage. No rehearsal," reads the statement.
Jambase reports that the band's lineup will include Young, bassist Billy Talbot, drummer Ralph Molina, multi-instrumentalist Frank "Poncho" Sampedro" and singers Dorene Carter and YaDonna West. It mostly the same lineup that last toured together in 2014.
No public on-sale date has yet been announced.
Young performed only sparingly in 2017, a year in which he focused on other projects, including his film Paradox.
Young performed over the weekend at Stephen Stills's Light Up the Blues event. Young was joined onstage by his former CSNY and Buffalo Springfield bandmates to perform songs like "Long May You Run, "For What It's Worth" and "Mr Soul," before being joined by Patti Smith for a rendition of "People Have the Power."
Photo: Getty Images